Miley Cyrus was in full force while hosting the 2015 MTV Video Music Awards in LA last night.
Photos via Imagevenue:
She arrived in this outfit which is basically just suspenders over her tits and some silver rings covering her ass.
The second outfit is basically a swimsuit with giant holes in it.

I don't even know what the fuck this is supposed to be but we get a sweet view of her pussy tape!!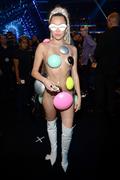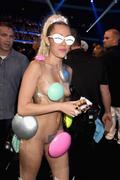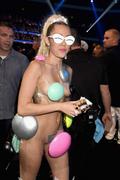 And then she finished the show with this inflated look..

She wore some other things as well but those four things were the highlights.