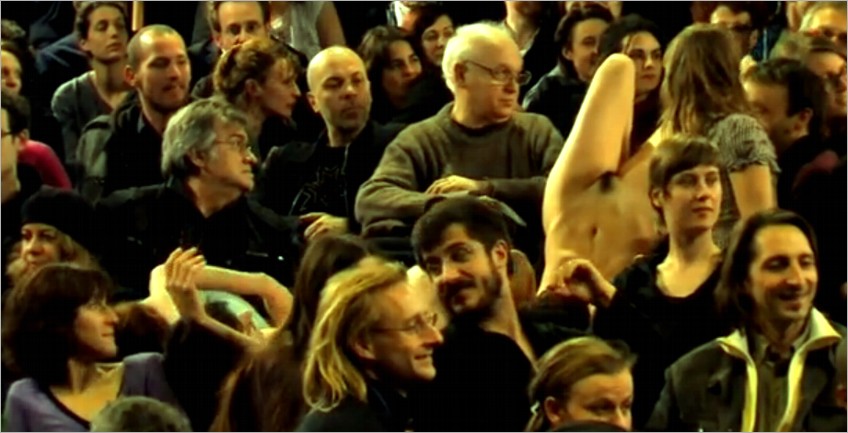 Clandestin Festival - la Maison des Metallos

Look at this I stumbled across... People does such things!
The first part, well... but the second part of the video... if I was in the firing line I'd stand up and get out of there. If it's a woman perhaps I'd make an effort, but not with a man... I don't know, maybe I'm not done for art.